An Unshakable Vision for the Coming Year
An Unshakable Vision for 2022
It is powerful to have a vision for your life in 2022, in spite of all the challenges. God's vision for your life can be fueled by beautiful answers to prayer, and inspiration from the Holy Spirit. Specific goals can be met, and needs that God has placed on your heart can be fulfilled.
Undergirding the specifics of God's vision for your life is the unchanging vision of love: love from God that flows back to God and out to people. The power of God's love is a safety net. This vision of love can protect you and guide you, regardless of any unexpected changes you encounter. While there may be disruptions and unexpected challenges and difficulties in the coming year, they can be met with a daily reliance on the One who loves you, the God who can fill you with love in spite of the challenges that you face.
The biggest question is, will we walk in love in 2022? Lord of heaven, may there be an overflowing love for all people that fills our hearts and flows through all of our words, all of our prayers, and all of our actions! The fruit of the Spirit is love (Gal. 5:22) and that love needs to be strong in our lives – strong enough to love all people, and strong enough to pray for the good of all people. Pray for your critics, not against them! Pray even for your enemies. God wants us to be strong in love – strong enough to be gentle, strong enough to be patient, strong enough to bless and pray for all people, even those who are opposed to God's ways. Walk in love, and no human being will control you- you will be an empowered force to be reckoned with, full of the love of God!
Love is a fruit of the Holy Spirit, which means that the Holy Spirit will produce this love in your heart. God's love is "shed abroad in our hearts through the Holy Spirit" (Romans 5:5). But love is also a choice, since we make daily choices to walk in love and to love other people. May our reservoir be full of love in the coming year! But this reservoir can only be refilled and renewed by spending time with God. Spend time alone in God's presence daily, waiting on God and drawing strength from the Most High. God wants to fill you and empower you with love! We love, because he first loved us (1 John 4:19). Whatever else may meet you in the coming year, love should be at the center your vision.
Peace is another fruit of the Spirit that is greatly needed in the year ahead. With so much turmoil in the world, God's peace beckons us like a healing balm, a place of refuge, a place of comfort and restoration. God wants to strengthen you in his peace – and may the peace of God dwell in you, sustain you, and comfort you in the coming year! God gives you his peace, but you also have a choice in this matter. Will you allow God's peace to rule in your heart? Jesus said, "My peace I give to you; do not let your heart be troubled, and do not be afraid" (John 14:27). If you allow your heart to be troubled with worry or fear, you lose the peace of God during that time. God calls you back to the place of peace, back to the place of surrender; he enables you to turn your worries and cares over to him.
A daily refuge (a daily place and time for drawing close to God), helps you to abide in the peace of God. This is not a one-time event; it means an ongoing practice of relying on the Lord, and confidence in the Lord. The promise in Philippians is, "Don't worry about anything; instead, pray about everything. Tell God what you need, and thank him for all he has done. Then you will experience God's peace, which exceeds anything we can understand. His peace will guard your hearts and minds as you live in Christ Jesus" (Phil. 4:7-8 NLT). Study to walk in peace, in the coming year.
Much of the world seems to have forgotten about another fruit of the Spirit, which is kindness (Gal. 5:22). So many unkind words are spoken on the internet that it often feels like a war zone, and sadly, unkind words carry over into our personal lives and our workplaces as well. In the midst of these challenging times it actually takes power to express kindness, the fruit of the Holy Spirit. While it is easy to be kind when someone is kind to you, what happens in pressure situations, or when you are assaulted with unkind words? That is where the strength of the Lord comes in; he can make you strong enough, powerful enough, to be kind and compassionate to others. How does this happen? The promise is that "those who wait upon the Lord shall renew their strength; they shall mount up with wings as eagles" (Isaiah 40:31). Wait on the Lord; ask him to fill you with his Holy Spirit; spend time in his presence. You will be given power to express the fruit of the Spirit which is kindness, even to the unkind and the unloving. A reservoir of love will be built up within you, and "love is kind" (1 Cor. 13:4). You will be enabled to express kindness to people, in your daily words with people. As you express kindness, you still have the power of choice. It's not automatic. Choose to express kindness, and the love of God will flow through you to touch people around you. The word of the Lord in 2021 is "Be kind to one another, tenderhearted, forgiving one another, as God in Christ forgave you" (Eph. 4:32 ESV).
A Strong Vision
Vision is crucial, because without a vision, God's people perish (Prov. 29:18 KJV), but what is vision? While vision is able to encompass specific things that are happening in your life, another aspect of vision is that it can undergird you regardless of the things that are going on in this world. It is this aspect of vision that is the strongest and most powerful, because it is always present. For instance, what is your vision of Christ? Christ is our unchanging source of love, forgiveness, and strength. Through Christ, you can do everything that God calls you to do in the coming year. It is interesting that Jesus only used the word "vision" one time. It was when he said, "Tell no one the vision, until the Son of Man is raised from the dead" (Matt. 17:9). What was that vision? It was a transfiguring vision of Christ himself! Furthermore, in a passage directed to each of us, we are told to run the race with our eyes set upon Jesus (Heb. 12:1-2). This is referring to our spiritual sight, our spiritual vision. Jesus Christ is unchanging goodness, power, and love. Jesus Christ is the same yesterday, today, and forever (Hebrews 13:8). He must be at the center of every vision.

God's calling to walk in love is also unchanging. So walking in all the dimensions of love (as well as peace, kindness, thankfulness, and other gifts of God and fruit of the Spirit, which all flow out of love), should be an unchanging vision of how we live in the coming year. This can serve as a "safety net," when we encounter unexpected obstacles or challenges. While God has specific plans and purposes for you, sometimes there are specific aspects of God's vision for your life that may seem to be delayed, or even seem lost for a time. During those times, remember the "safety net" of God's unchanging vision for you! God is for you, and his love is unchanging.

by M. A. Erickson

Find out more about God's love, and His purpose for your life, by reading His Word. You can download a free New Testament as a PDF file, at: http://www.mediafire.com/?o1gtbd1thtm

(Download the file, and then save a copy on your computer).
Download a free article on how to restore your relationship with God, at:

Restoring Your Relationship with God.





Flag counter added June 19, 2008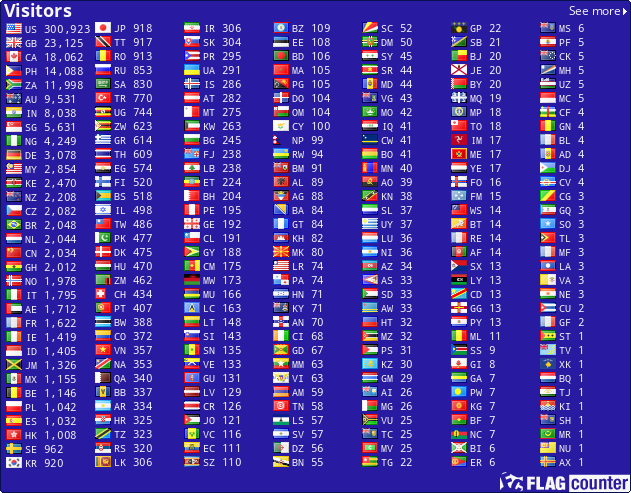 The Good Samaritan, by Dore