Download God's Word
Free Download of the New Testament:
1. Download a PDF of the New Testament from the World English Bible, an English modern language version that is in the public domain. This works with PDF Readers, such as the Adobe Reader. This PDF can be downloaded and freely distributed: World English Bible

**To download the Adobe Acrobat free PDF Reader Program, go to: http://get.adobe.com/reader/otherversions/ Then click on the version you want and follow the instructions.
2. Read or Download The Bible in Various Languages:
A. The E-Sword Bible Program: Free Bible Software, including Bibles in various languages, commentaries, dictionaries, and more. First, download and install the application / installation E-sword Bible Program, at: http://www.e-sword.net/downloads.html
Then, from within E-Sword go to "Download" in the upper menu, and select what you want to download (Bibles in various languages, Commentaries, Dictionaries and so on). Most of these downloads are free, although there is a charge for some of them.
B. To read Bibles in various languages, you can also go to: http://www.biblegateway.com/resources/ebooks/
Many languages are available from the drop down menu at the top of the page, for looking up passages in the Bible. Languages Include Arabic, Russian, Chinese, and many others. Bibles in some languages are also available as PDF files that can be downloaded.
3. Old and New Testament Free Download:
The NET Bible, a modern English translation, is available as a downloadable file, in various formats. To download the NET Bible, go to: http://bible.org/downloads
Then choose the format you want, and download it to your computer.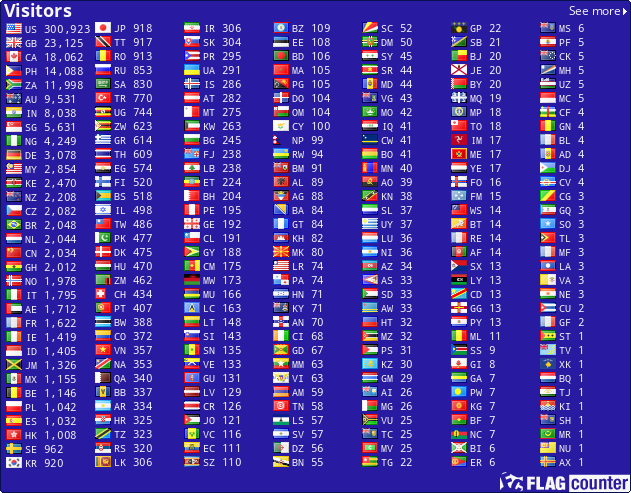 Flagcounter added June 19, 2008
Painting: The Last Supper, by Leonardo DaVinci